Below you will find snippets of Haut de Cagnes information you might find useful if you plan to visit the village of Haut de Cagnes and are interested in cultural events, like music, have children, are looking for ways to de-stress or wanting to take a day trip to a neighboring village. Be sure to check out the artist's galleries and workshops on the pretty streets of Haut de Cagnes.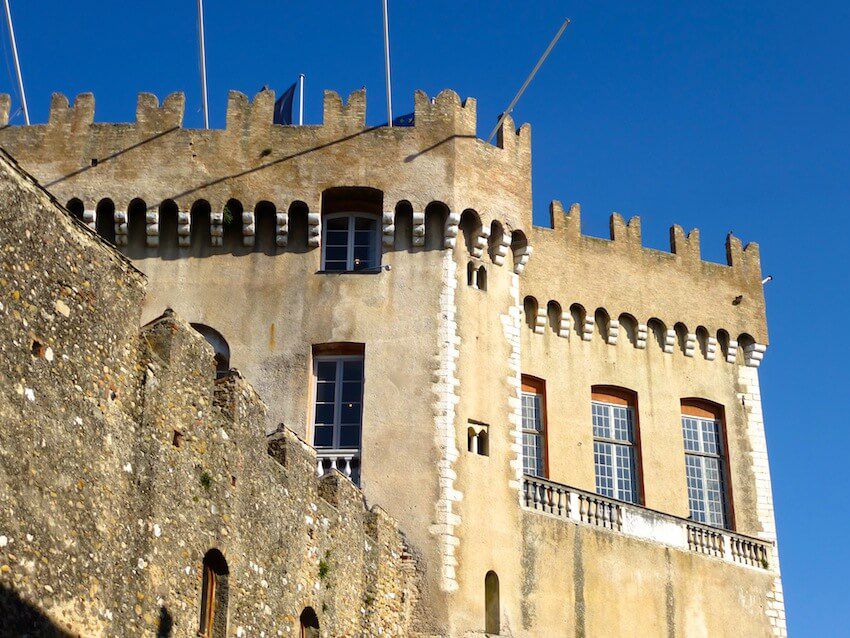 Visit the crown and glory of Haut de Cagnes – the Chateau Musee Grimaldi and enjoy the Olive Tree Museum and the collection of Suzy Solidor portraits. There are often temporary modern art exhibitions held in the Castle and even music concerts from time to time.
Hours: usually closed Tues, Christmas & New Year's Day – 10h-13h and 14h-18h summer
Price : around 4€, free for under 26 years
 Musée de Bijou Contemporain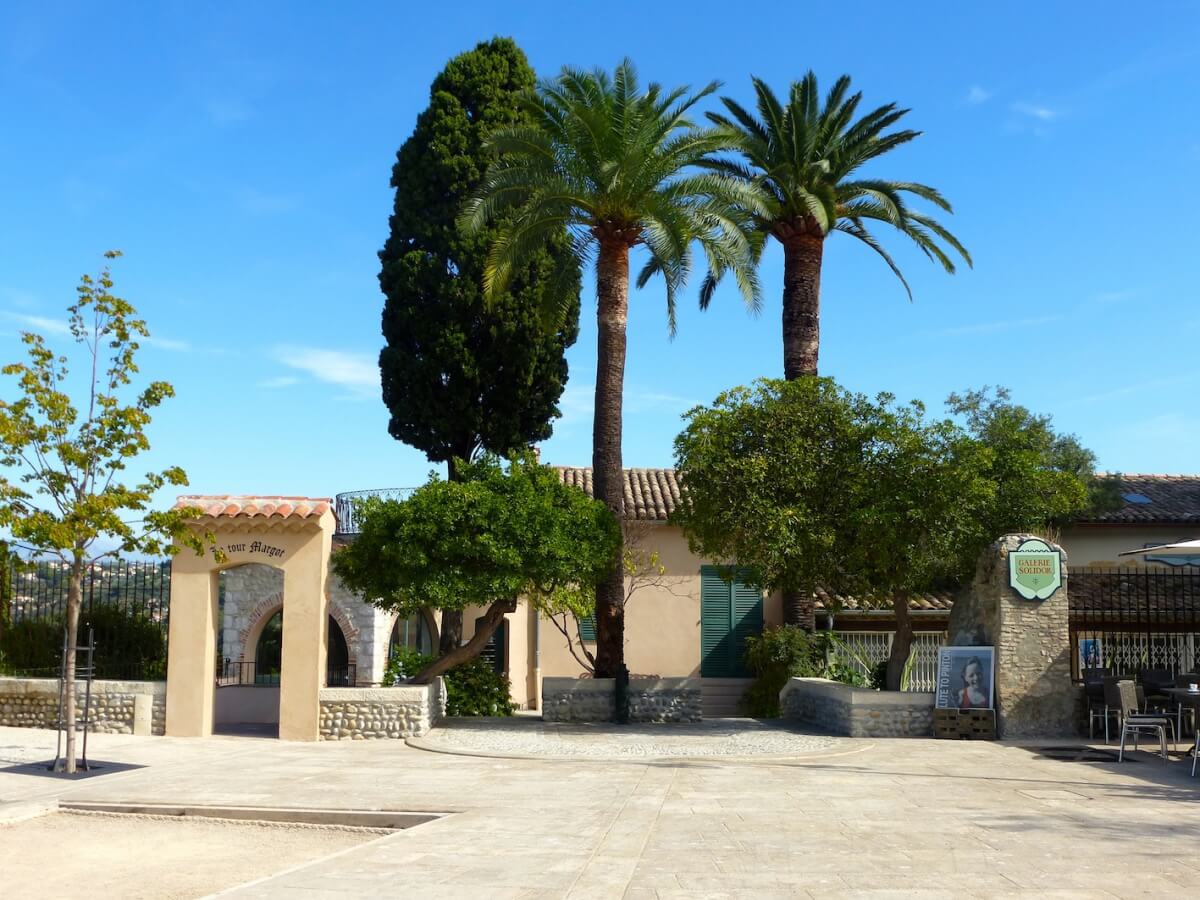 Originally a cabaret-restaurant-cafe set up by the famous cabaret singer Suzy Solidor in 1960 – it now houses contemporary jewellery exhibitions and was primarily responsible for winning the City of Arts and Crafts award for Cagnes sur Mer. Place du Chateau – +33 (0)4 93 73 14 42.
Hours : Tues-Sun 14h-18h summer – free entry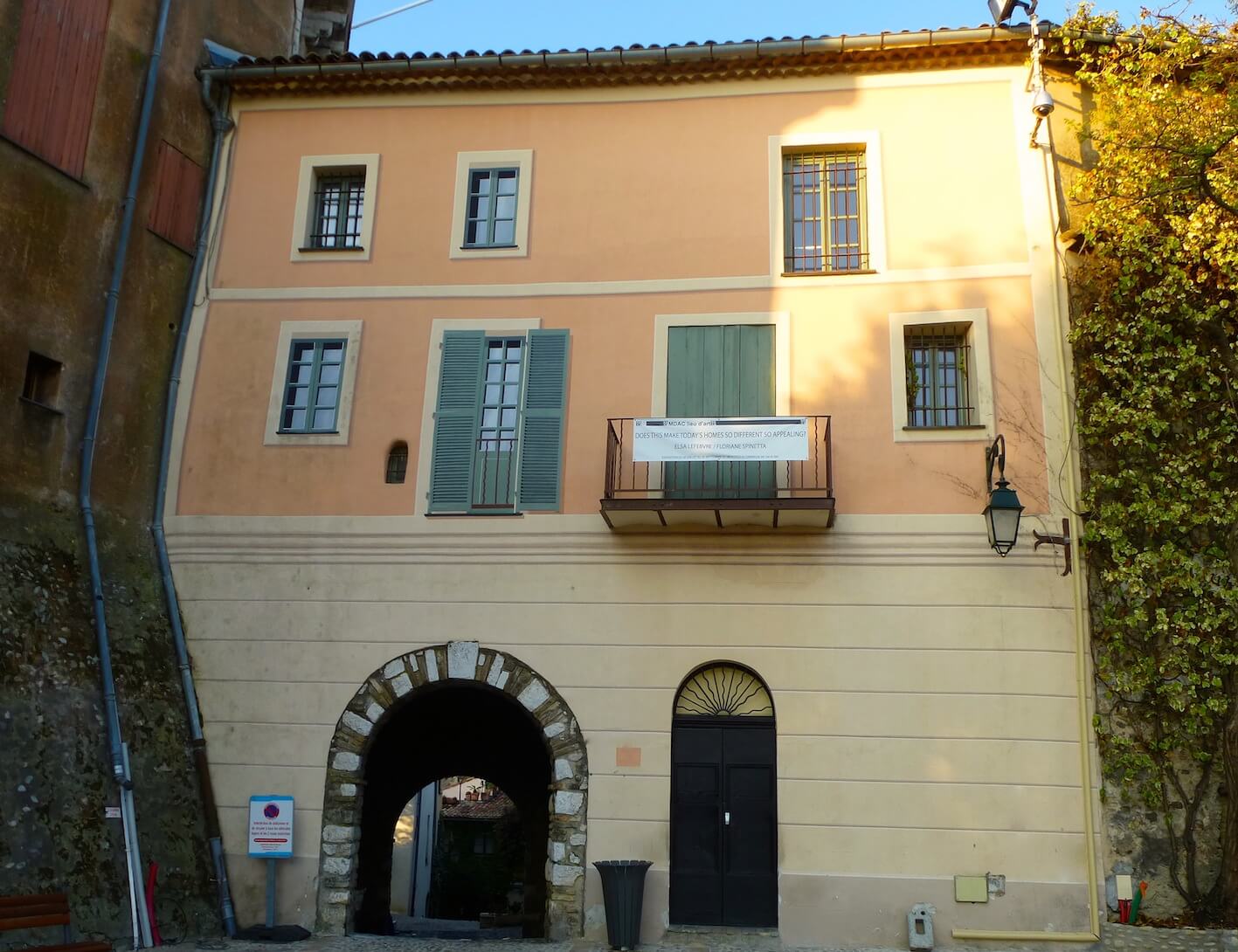 La Maison des Artistes exhibits and offers Haut de Cagnes information on the work of contemporary painters and sculptors. Place du Chateau – mdacagnes@yahoo.fr .
Hours : usually Wed-Sun 10h-12h, 14h-17h – free entry
St Pierre and St Paul Church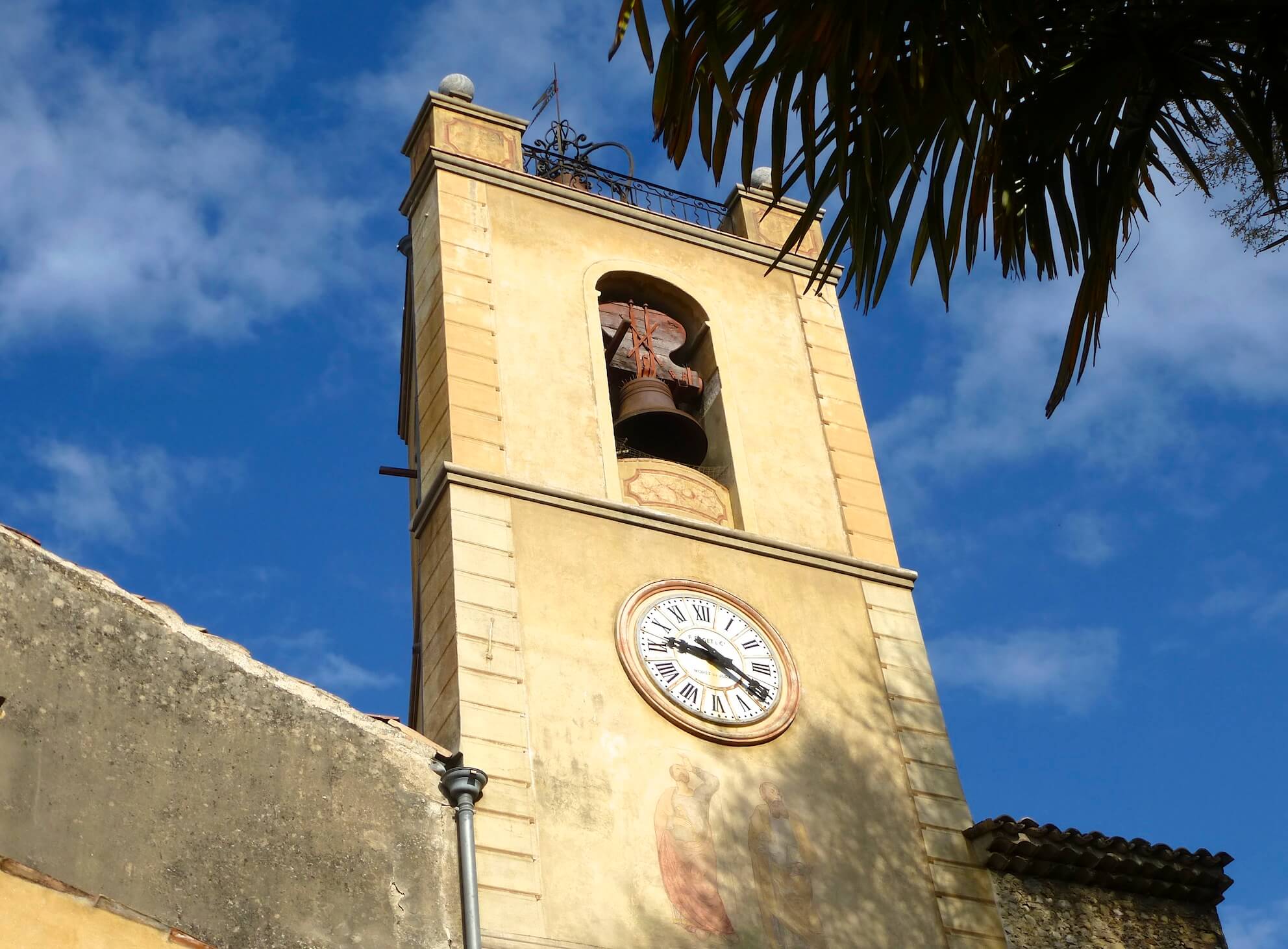 Original medieval church of Haut de Cagnes, although restored and enlarged in the 16th & 18th Century and renovated in 2017. The paintings  'The Way of the Cross'  was painted by a local artist Charles Barkev, who used the village inhabitants to pose for him. Place Grimaldi and Place L'Eglise.
Hours : 10h-18h summer – free entry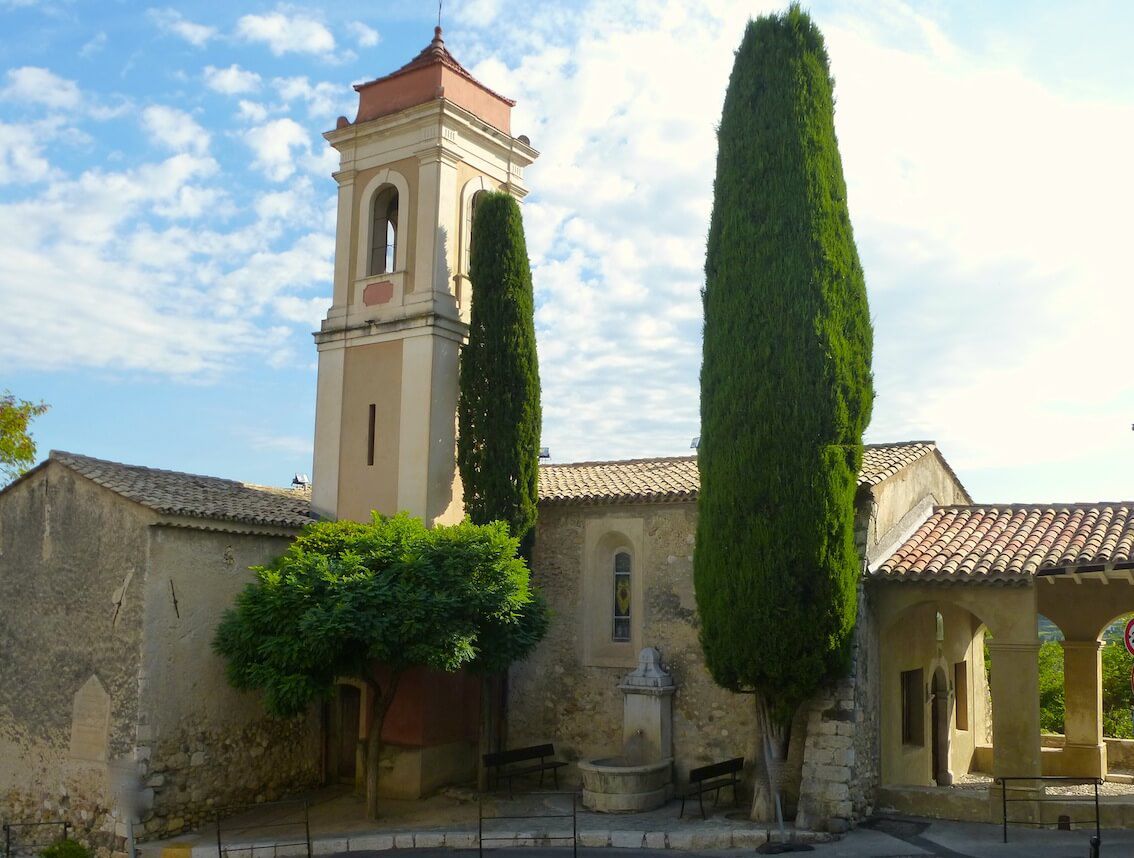 Built in the 14th Century outside of the village walls, the outdoor nave of the Chapel was originally meant to serve as a shelter for pilgrims. In 1930, the colourful frescoes by Andrea de Cella dating back to 1530 and depicting the life of the Virgin Mary and the childhood of Jesus, were discovered under a layer of plaster. Junction of montee du Chateau and rue Hippolyte Guis.
Hours : 12h-18h Apr-Sept – free entry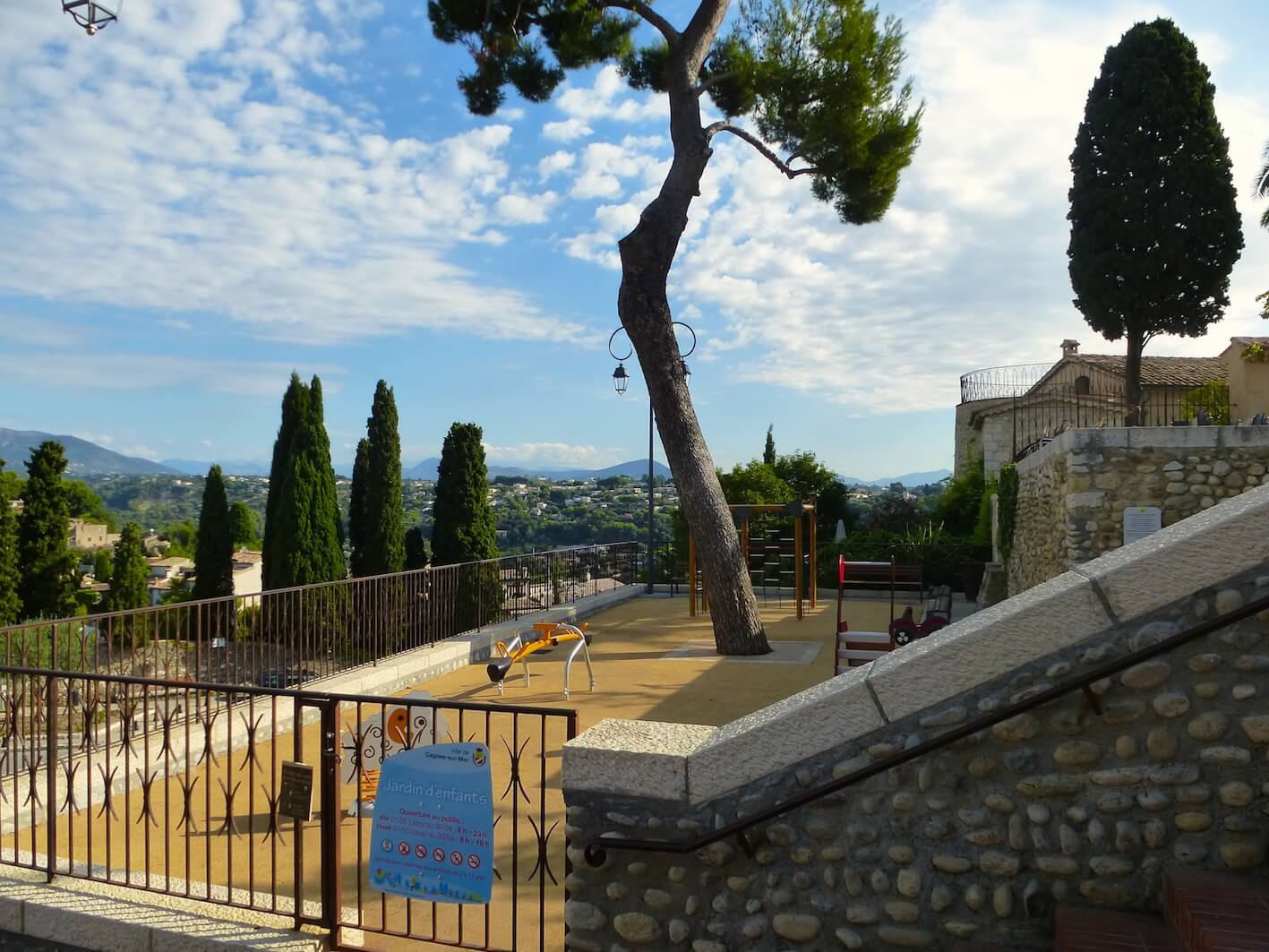 When recently renovating the village square in Haut de Cagnes, a special part slightly below the main square level was allocated as a children's playground. The area is enclosed for security and has plenty of interesting things to keep children occupied and amused, whilst parents can relax on a restaurant terrace with a chilled bottle of rose watching the sun go down.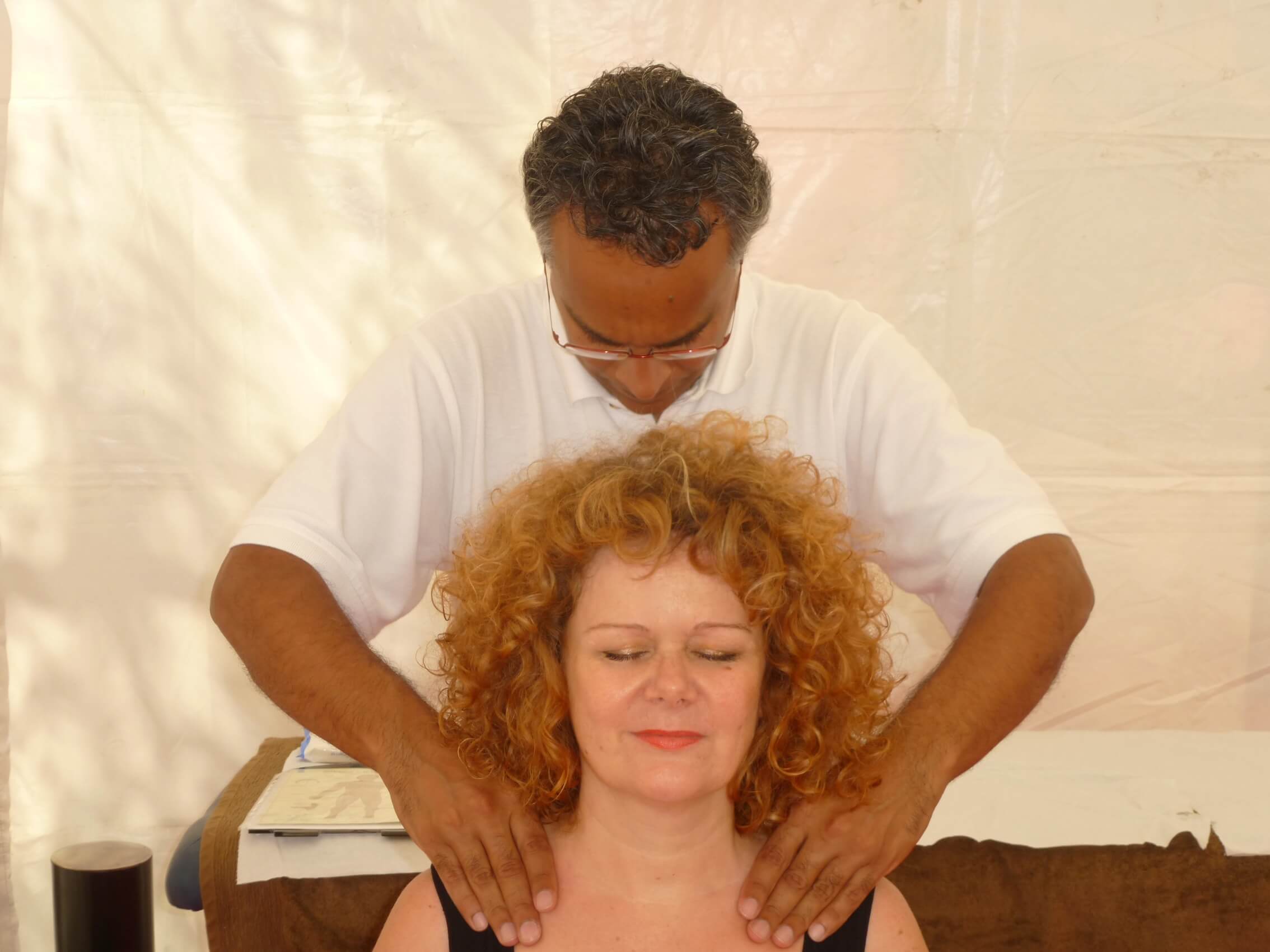 Treat yourself to a relaxing or energizing massage – the perfect way to to start your holiday and you don't necessarily have to leave your home. There are a few people that carry out massages in the village, so please ask for more information. Osteopath also available.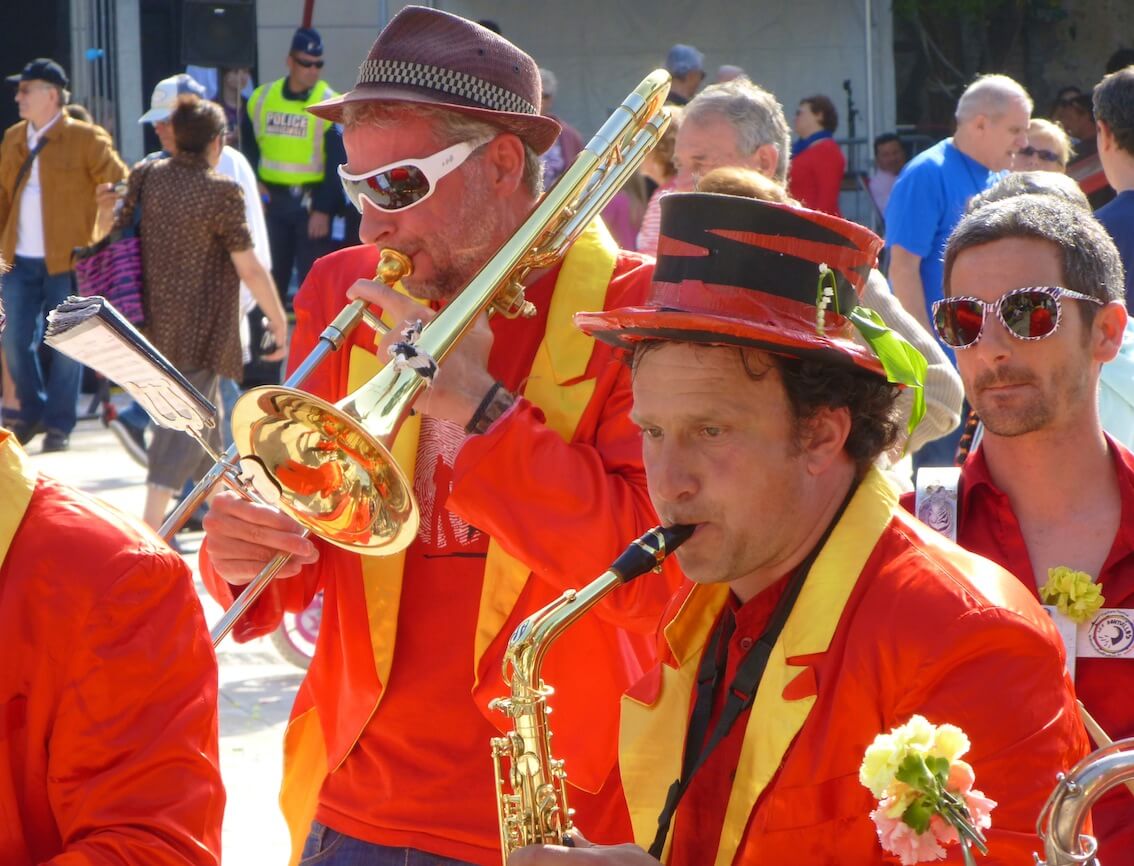 A free live jazz band plays on Place du Château most Friday evenings from around 21h from the end of June to middle of September – seating is provided. It is recommended that you book in advance if you want to eat in one of the restaurants on the main square on jazz nights as it gets very busy.  Ideal for families – children can play in a secure environment whilst parents can relax with a glass of rose whilst enjoying the music.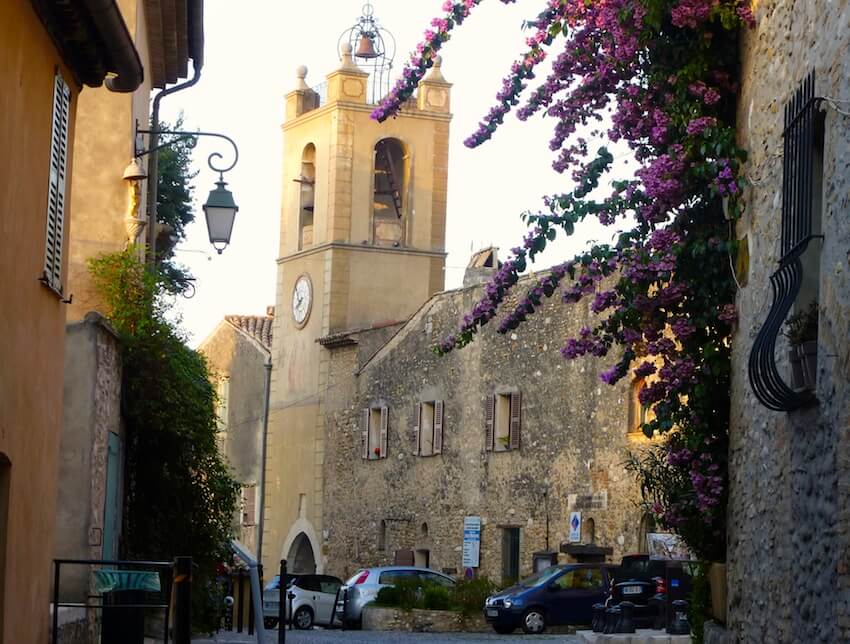 Place du Docteur Maurel at the side of the Castle and close to the free shuttle bus (No 44) stop – for all Haut de Cagnes information (04 92 02 85 05 ). Open from July and August 14h- 18h  – see the Tourist Office in the town below (6, boulevard Maréchal Juin – 06800 Cagnes-sur-Mer) the rest of the year.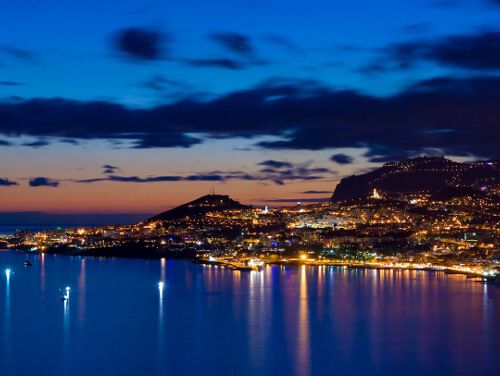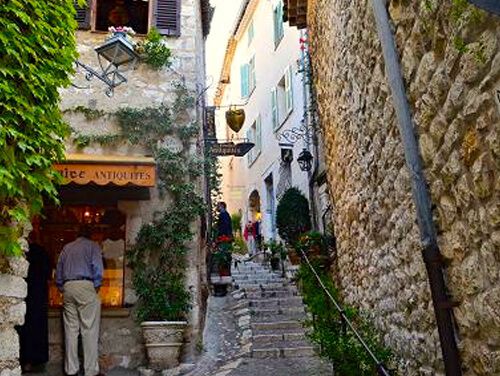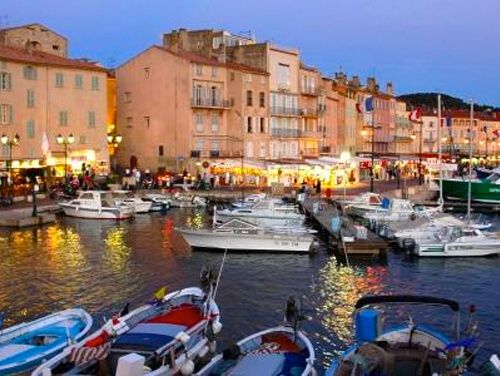 Nice
The Old Town of Nice has a wonderful antique market every Monday on the Cours Saleya. There are plenty of cultural things to see: Contemporary Art Museum, Fine Arts Museum, Chagall Museum, Matisse Museum, numerous churches and cathedrals.
Antibes
The Old Town beside the port has a splendid array of tasty restaurants and interesting shops. The Picasso Museum is a must – the Cap d'Antibes coastal walk and a trip to the bustling, tourist town of Juan les Pins with its large selection of private sandy beaches and chic boutiques are great ways to pass the time.
St Paul de Vence
This wealthy, medieval village is filled with art galleries and pretty boutiques – the Foundation Maeght art gallery is always a pleasure with works by Chagall, Miro and Braque.
Cannes
Glamorous designer shopping even if it is just window shopping proves popular – more affordable shops can be found on rue d'Antibes. Walk along the famous Croisette followed by a lazy lunch in the old town, Le Suquet. It is also possible to take a 20 minute boat trip to Les Iles de Lerins from Cannes.
Grasse
Perfume capital with Fragonard, Galimard and Molinard – Fragonard perfume Museum and Flower Factory are well worth a visit.
Mougins
Explore the circular, picturesque, old village of Mougins – very picture postcard!
Monaco
Home of the Monaco Grand Prix and Monte Carlo Casino – visit the Principality Palace and old town – don't forget to check out the port with its impressive yachts and stop off at the Oceanography Museum.
St Tropez
Renowned for its designer shops, famous inhabitants and stunning beaches – great people watching!
Italy
Ventimiglia is less than an hour's drive, lunch is good value and you can treat yourself to a delicious Italian ice cream.
Ski resorts Auron and Isola 2000 are only 1hr30 away, you can take a bus from Nice Côte d'Azur International Airport for €1.50.